Meet Your Attorney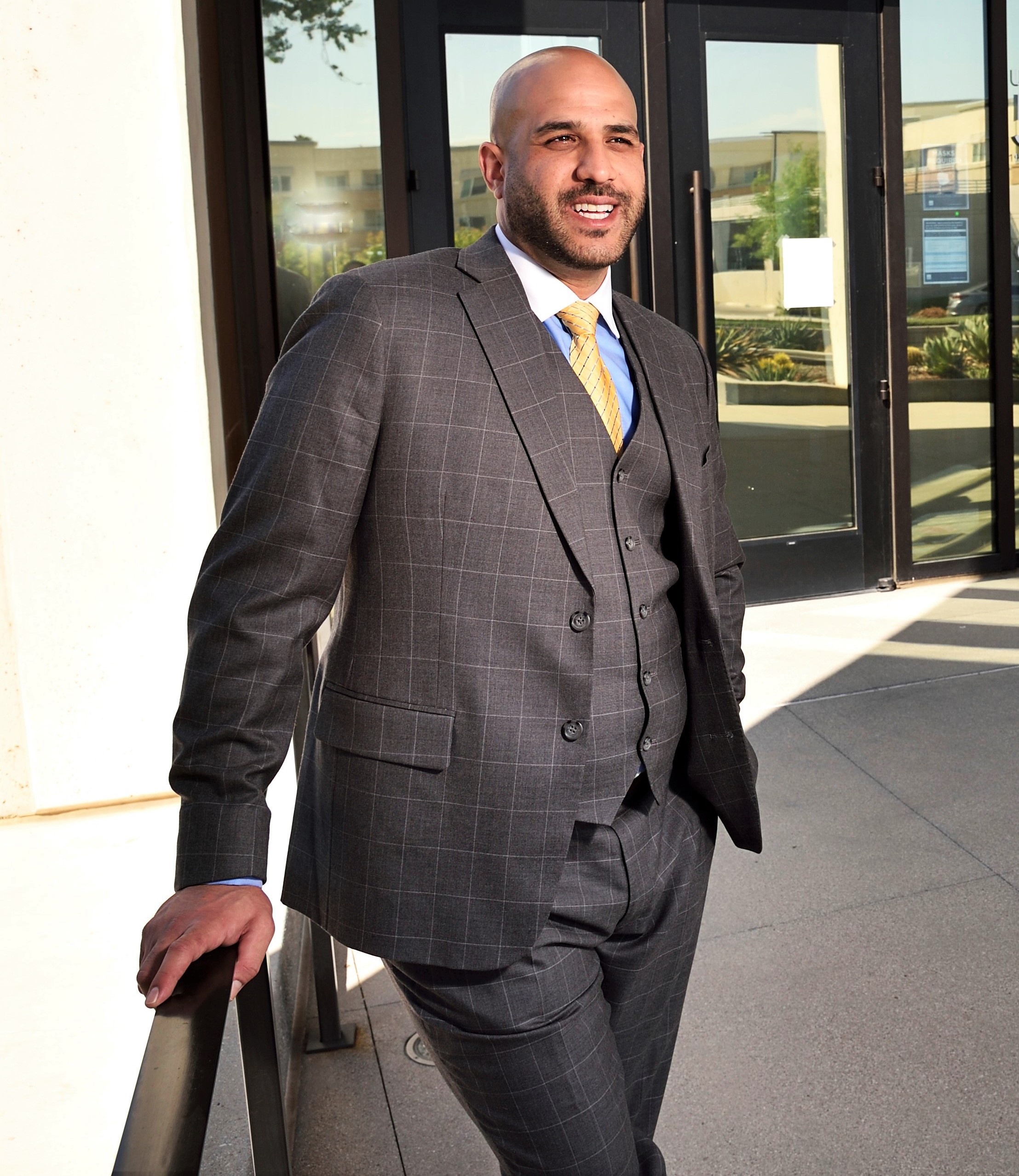 Full Biography
Henry George Gereis was born in Tarzana California, and is the son of Christian Egyptian immigrants. Growing up in the 1990's, Henry realized his passion for basketball and writing early in life, and had the honor of watching Kobe Bryant's entire career as an avid Lakers fan. Realizing he was not bound for the NBA, Henry instead channeled Kobe's work ethic by refining his writing; taking an interest in English and History early in his academic career. Henry was on the principals honor roll throughout elementary, middle, and high school, and was accepted to the University of California Riverside in 2008. At the University of California Riverside, Henry maintained his custom of being on the principals honor roll, on the way to obtaining a Bachelor's Degree in History with an emphasis in Law and Society. Henry went on to accept a scholarship and commit to Pepperdine University Caruso School of Law, where he ambitiously completed a joint three year Juris Doctorate/ Masters in Dispute Resolution program, graduating in 2016 from the nations #1 Masters in Dispute Resolution program. It was at Pepperdine that Henry mastered the interest based, "below the line" approach to dispute resolution that is so valuable in negotiating excellent settlements for clients throughout his professional practice. Early in his career Henry practiced Family Law, before transitioning to a practice that fulfilled his desire to serve indigent populations. In order to bring that dream to life, Henry volunteered months of his time at the Santa Barbara Public Defenders Office, before accepting a Deputy Public Defender position at the Kern County Public Defender. Having negotiated thousands of felony and misdemeanor plea deals, and litigated a dozen, Henry's experience is a testament to his work ethic and commitment to excellence. Gereis Law is the embodiment of Client-Centered Caring Counsel®, we treat every case like it's our closest family member's liberty that is at stake! We are committed to you, our client, above all else, at every stage of the litigation process. From our first encounter, you will leave with no doubt that we care deeply about your freedom, and we will fight to protect it.
Trial Attorney • Exclusively Criminal Law
Gereis Law Favorite Quotes
"If by supporting the rights of mankind and of invincible truth, I shall contribute to save from the agonies of death one unfortunate victim of tyranny, or of ignorance equally futile, his blessing and tears of transport, will be sufficient consolation to me for the contempt of all mankind."

– Cesare, Marchese di Beccaria; Dei delitti e delle pene 1764; "on crimes and punishment"
"Those times when you get up early and you work hard; those times when you stay up late and you work hard; those times when you don't feel like working, you're too tired, you don't want to push yourself, but you do it anyway; that is actually the dream. That's the dream. It's not the destination, it's the journey."

– Kobe Bryant

As Featured On




About Gereis Law: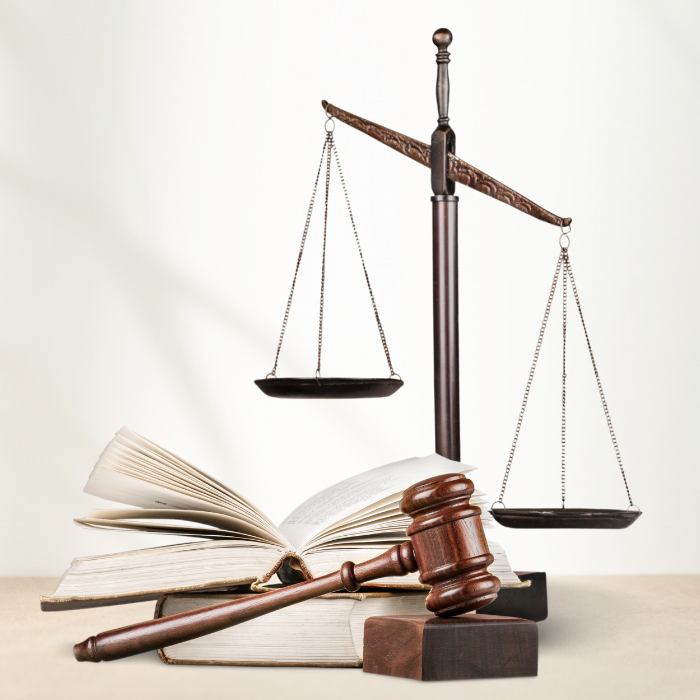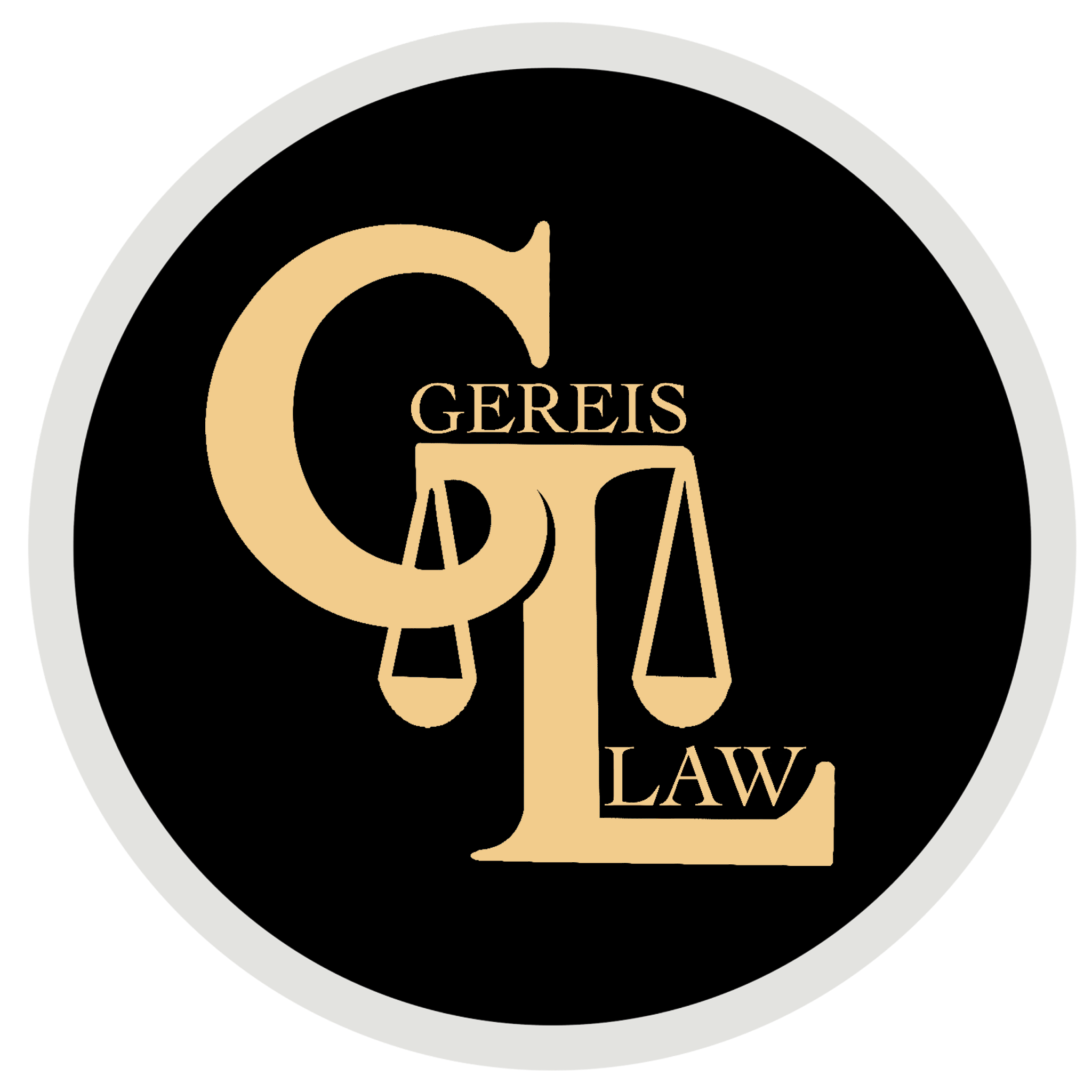 Gereis Law prides itself on our commitment to vigorously representing our clients at trial. We have tried a variety of cases ranging from DUI's and receiving stolen property to domestic violence and elder abuse. Being in the business of fighting for justice, we are relentless in ensuring that we provide diligent, dedicated, defense at every stage of the litigation process.
Read more
"Make decisions every day that never allow another person to decide that the debt you owe to society for your decisions is your liberty."

– Henry G. Gereis